LiFePO4 48V 50AH, 48V 100AH, 48V 150AH, 48V 200AH Lithium Battery for Solar System
Product introduction:
Rosen solar LiFePO4 battery system is specially optimized for PV application, mainly used for the energy store battery of Photovoltaic system; its advance intelligent lithium battery management technology to ensure the intelligent automatic management. With "Energy transfer" balanced patented technology, EverExceed lithium iron phosphate provide high efficiency balanced and prolong system operate life. Based on its own technical features as high capacity, high voltage and free of pollution, the lithium iron battery is widely concerned by people with a rapid development stance. It will be the first choice for the high requirement energy store battery solution.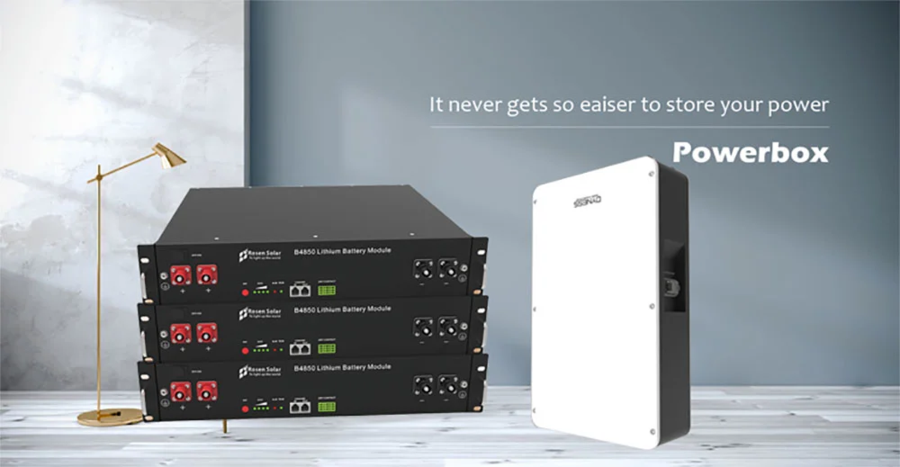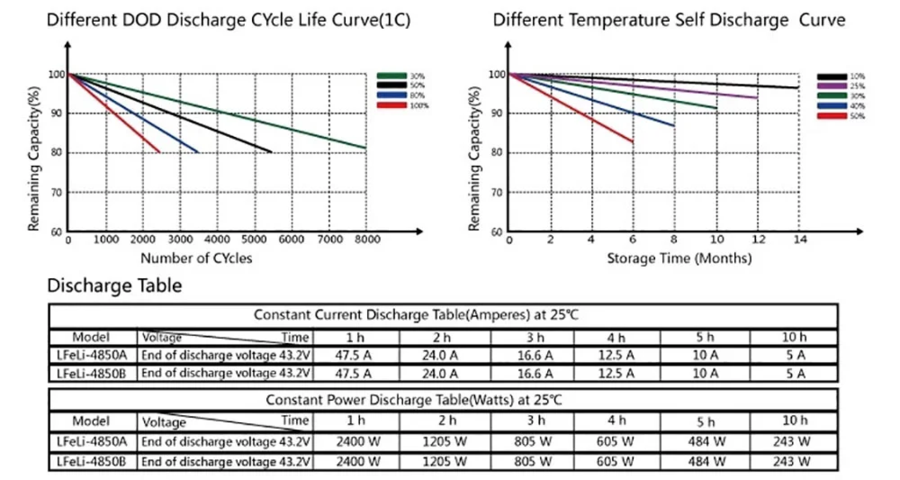 Key Features
♦Longer Cycle Life : Offers up to 20 times longer cycle life and five times longer float/calendar life than lead acid battery , helping to minimize replacement cost and reduce total cost of ownership
♦Lighter Weight : About 40% of the weight of a comparable lead acid battery . A " drop in" replacement for lead acid batteries
♦Higher Power : Delivers twice power of lead acid battery ,even high discharge rate, while maintaining high energy capacity
♦Wider Temperature Range : -20ºC~60ºC
♦Superior Safety: Lithium Iron Phosphate chemistry eleminates the risk of explosion or combustion due to high impact overcharging or short circuit situation


48V 50Ah Lithium Technical Data

Function Parameter

Charge Data

0.2C to 54V, then 54V,charge current to 0.02C (CC/CV)

Discharge Data

Max continuous discharge current

Discharge Cut-off Voltage

Working Condition

0ºC to 45ºC (32ºF to 113ºF) @60±25% Relative Humidity

-20ºC to 60ºC (-4ºF to 140ºF) @60±25% Relative Humidity

0ºC to 40ºC (32ºF to 104ºF) @60±25% Relative Humidity

Enclosure Protection Level

Mechanical Data
Application
♦Wheelchairs and scooters
♦Solar/wind energy storage
♦Back-up power for small UPS
♦Golf trolleys & buggies
♦Electric bikes